<![if !IE]> <![endif]>
Dates and info
11.05.2023 | 3:00 p.m. - 3:20 p.m.
Interior design trends, Sustainability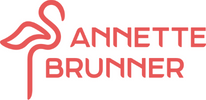 Koelnmesse supported by Trendfilter
Messeplatz 1
50679 Köln
Deutschland
The event
You can find the teaser for the lecture here: https://youtu.be/5Cr6lXDhyWk
'I AM FASCINATED BY BUILDINGS WHERE PEOPLE MEET, COMMUNICATE AND WORK. USERS, THEIR
STORIES AND THE STRUCTURAL CONTEXT ARE THE FOCUS OF GOOD INTERIOR DESIGN.' Interiorarchitecture deals with different quality categories that revolve around the perception of human senses, such as acoustics & sound, warmth & air, light & dark. We interior architects develop spatial concepts tailored to these human needs with sufficient modularity for later use,
accessibility to the building and thoughtful routing in the interior for optimal utilisation of the building. Harmonising form, function and colour with sustainable materials creates places with character, atmosphere and a lasting quality
of stay. Our sense of well-being, controlled by neuroaesthetics in the brain, decides to stay or go in a matter of seconds, ideally triggered by amazement in the room. This friction that occurs when old and new are mixed is unique, just like us humans. Let us perceive Interiorarchitecture through these glasses in a sustainable way.