<![if !IE]> <![endif]>
Dates and info
10.05.2023 | 10:00 a.m. - 10:20 a.m.
Color design, Designtrends, Materials & Nature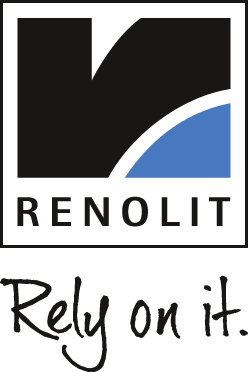 Koelnmesse supported by Trendfilter
Messeplatz 1
50679 Köln
Deutschland
The event
You can find the teaser for the lecture here: https://youtu.be/I09Med5umM4
RENOLIT SE, international manufacturer of high-quality plastic films and products, points the way to the trend colors 23/24 for the interior surfaces sector in its Colour Road. For many years now, the corporate design management of the company has been picking up on socio-cultural trends and currents and transferring them to the field of interior and exterior design. To this end, the Colour Road team works closely with trend research institutes and color and trend experts*. The in-house trend service gives manufacturers of furniture, flooring, doors, wall panels and caravans an inspiring guideline to the hottest color and design trends. The motto CONTRIBUTE TOA WOLRD IN PEACE has been filtered out by the Colour Road team of experts from current affairs for Colour Road 2023/24. Peace has always been a great human goal, and it is more important than ever in our turbulent times. But peace is not a one-dimensional expression; it is multi-layered and profound. We beginwith the smallest unit, the individual and his or her inner being. With "Contribute to your ownawareness" we want to direct awareness to one's own resources. Those who are mindful of themselves, who create their inner harmony, can find and radiate contentment. We have translated these thoughts into a trend theme and colors that represent soft and discreet neutral tones and can give us a calming, natural feeling of well-being.
In the second trend theme, we want to celebrate the power of community, the possibility to move and change a lot together: "Contribute to collective care" is the programmatic title. This energy also applies to the associated colors, which activate and motivate. The third trend theme of the Colour Road is about the big picture: "Contribute to a healthy environment". This reflects topics such as sustainable living, ecological awareness and climate change, as well as changes in society, consumer behavior and new forms of working and living. The colors in this part reflect the importance of action and practical change.
All three parts consistently build on each other and give a thoughtful, but above all optimistic direction to the Colour Road 2023/24, on which we should confidently move forward - with the new colors before our eyes and with John Lennon in our ears: "Give peace a chance!"