<![if !IE]> <![endif]>
Dates and info
12.05.2023 | 2:30 p.m. - 2:50 p.m.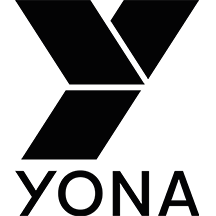 Koelnmesse supported by Trendfilter
Messeplatz 1
50679 Köln
Deutschland
The event
Everyone is talking about augmented reality, but many people are still bothered by the clear demarcation between the digital content and the real world. Poor lighting and/or wrong perspectives can prevent the complete immersion of the viewer. At YONA, we are addressing this problem and working on new ways to maintain this immersion: Location- and weather-aware lighting, projection on curved surfaces, and 3D object streaming are techniques that are steadily bringing us closer to fully merging the two worlds.